Hotel and Resort Financing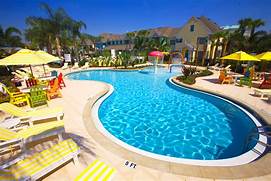 LOAN PROGRAMS
More than any mid-market lender, Graco Mortgage offers customized solutions and certainty of execution for hotels / motels who seek to capitalize on unique market opportunities. Being closely
aligned to the leading associations and brands in the hospitality industry, we are able to
provide tailored loans and capital lease programs to meet the specific needs of hotel owners.
Graco Mortgage provides hotel financing expertise and efficient underwriting processing,
without requiring the transfer of operating accounts or the restrictions' hotel owners
encounter when working with other financial institutions.
Graco Mortgage is considered the go to place for all your financing needs. Other financial
institutions only look at the hotel's historical financial performance when making a credit
decision. Graco Mortgage's specialty in hotel finance provides hotels a number of benefits,
including the ability for transparent loan product delivery across all of our partners.
OUR HOTEL FINANCING SOLUTIONS
Hotel Short Term Mortgage / Bridge Financing

Hotel CapEx

FF&E Financing

Credit Card Processing
BRIDGE FINANCING
Graco Mortgage offers short term mortgages up to $100 million.
Purchase

Construction

Refinance

Refinance Cash Out

Discounted Purchase Option (DPO)

Note Purchase
These loans can be closed in as little as 30 days, allowing the borrow to quickly acquire renovate and stabilize the property until permanent financing can be placed. Whether buying properties or refinancing current debt, a hotel owner can be confident that Graco Mortgage has the ability to move quickly and efficiently enabling you to close quickly on the current transaction and have the capital necessary to complete the renovation or brand conversion.
New Construction
New construction loans are currently available for all hotels from $1 million - $100 million plus. These loans are usually 3 - 5 year terms, interest only. After the term expires, we will arrange the permanent financing for you, saving you additional time and money.